Prince William will be spending August in Anglesey, while girlfriend Kate Middleton will be on holiday in the Caribbean.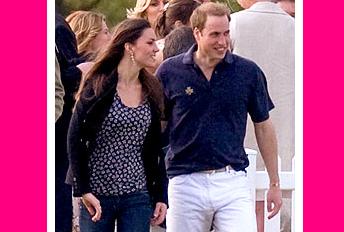 The 27-year-old royal had been due to join Miss Middleton and her family for a fortnight on the island of Mustique, but he is now being transferred to Wales to train with the helicopter search and rescue teams at RAF Valley.
Mustique, which became well known as a holiday destination of Princess Margaret, is also popular with the royal couple who have visited it several times.
The island is composed of seven valleys, each with a deserted white sand beach, fringed by palm and coconut trees surrounded by a series of coral reefs.
There is no 'out of season' as the entirely private island is far enough south to avoid hurricanes and enjoys temperatures of around 75F to 80F all year round.
August is a particularly good month to go as its beautiful flora is in full bloom, attracting stars including Mick Jagger, David Bowie and Elton John.
Anglesey may not have Mustique's palm-fringed beaches, but sources close to the prince insist that he is looking forward to his stint in North Wales.
The month-long course is designed to familiarise trainee helicopter pilots such as William, who is currently based at RAF Shawbury in Shropshire, with the role of Search and Rescue Force.
It is particularly crucial for William who hopes to go on to become a Sea King pilot with the force next spring.
Although he will not be entitled to fly one of their helicopters, it is likely that the prince will get the chance to go out on a couple of 'shouts', dealing with situations from rescuing lost hill walkers to daring sea rescues.
"It's an important part of Prince William's training and he is looking forward to it immensely," said a friend.
Comments
comments