Britney Spears has said she is craving more freedom and less of the "control" that has helped her restart her career after a troubled two years.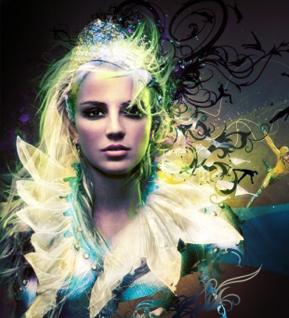 In a behind-the-scenes documentary, the 26-year-old pop star said she felt constrained by efforts to keep her on the straight and narrow.
The troubled pop singer revealed: "If I wasn't under the restraints that I'm under right now, with all the lawyers and doctors and people analyzing me every day and all that kind of stuff … I'd feel so liberated, and feel like myself."
Britney Spears has returned to form in recent months following a very public breakdown after her former husband Kevin Federline was given sole custody of her two sons.
The 90-minute film, "Britney: For the Record" shows the singer backstage at the MTV Video Music Awards; recording her new album, "Circus", dodging the paparazzi; and spending time with her father, Jamie, who controls her personal and financial affairs.
While her career takes a positive turn, Spears says she's sad and feels her life is "too in control," saying: "There's no excitement, there's no passion, there's no nothing. It's just like 'Groundhog Day' every day, you know? So I'm really bored."
Britney Spears goes on to say she "used to be a cool chick," but the paparazzi has made it impossible for her to be out and about. Her comeback started in September when she won three awards, including video of the year.
In the documentary she talks about her two-year downward spiral, which included a divorce, a custody battle, public meltdowns and a panned performance at last year's VMAs, when she barely made it through a dance number of "Gimme More."
She also said: "I've been through a lot this year — well, actually the past two or three years," she said. "And my trust has really been battered. I've definitely grown up — big time. And I'm very weary of a lot of things. Very protective of myself."
She also admitted she gets lonely as she explained: "You're guarded. You have to be that way, otherwise you get taken advantage of and get in situations like I did the past year. I totally lost my way. I lost focus, I lost myself, I had that type of nature within me that wanted to rebel out.
She added: "I never wanted to become one of those prisoner people — I always wanted to feel free and get in my car and go and not let people make me feel like I have to stay in my home. I think that was always the part of me that kinda got me in trouble."
She also said she married Federline for the wrong reasons instead of following her heart. As a result, she went down a "weird path."
Comments
comments