Britney Spears is still sending desperate messages to British snapper Adnan Ghalib – despite an order for him to stay away from her.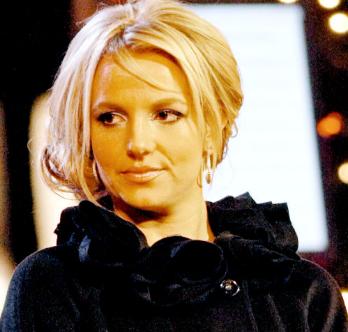 The singer has sent a barrage of text messages to Adnan begging him to help her get out of living under the control of her father.
But Ghalib, 36, is unable to reply because he has been ordered by a judge not to communicate with Britney for three years.
A source said: "She keeps sneaking messages to Adnan begging him to help her win back her freedom.
"She says she is lonely and misses being able to date the men she chooses. She feels trapped.
"She has been begging him to meet her and help her come up with a plan to get out of her dad's conservatorship.
"Some messages have got back to her via her hairdressers and style team – but Adnan cannot contact her otherwise he will face jail."
Britney, 27, has shown she is back to health while on the US leg of her Circus tour.
But pals say while she is enjoying spending her free time with her kids – she is desperately lonely and misses having a boyfriend.
But Ghalib, who began dating Britney in late 2007 before her meltdown, currently faces deportation back to Britain or his native Afghanistan.
He was last night due to appear in court on charges of assault with a deadly weapon, and hit and run after he allegedly tried to run over a legal worker who tried to serve him with a restraining order obtained by Britney's dad Jamie Spears.
Comments
comments