Keeping busy while her boyfriend Zac Efron promotes his new movie overseas, Vanessa Hudgens was spotted making her rounds in West Hollywood on Wednesday (March 25).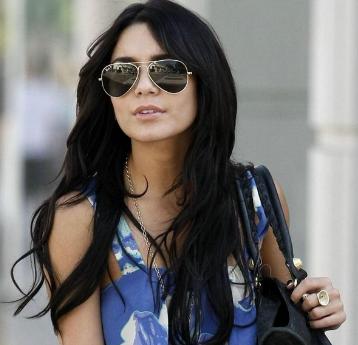 The actress brushes her hair out of her face as she does a little retail therapy at Gucci on Rodeo Drive in Los Angeles on Wednesday afternoon (March 25).
The 20-year-old High School Musical hottie grabbed a bite to eat at the Beverly Hills hotel earlier in the day and then went to pick up a script in West Hollywood.
She was seen out yesterday afternoon picking up some groceries for her new home.
Meanwhile, it has just been reported that Miss Hudgens "must answer questions about her endorsement deals from lawyers for a man suing her, claiming she owes him $5 million," a judge ruled earlier today.
Along with being told to answer questions, Los Angeles Superior Court Judge Malcolm Mackey also ordered the 20-year-old brunette beauty to "pay Johnny Vieira's attorneys $1,500 in attorneys' fees for having to go to court and get the order."