Britney Spears visits the Eiffel Tower in Paris, France with sons Sean Preston, 3, and Jayden James, 2, on Tuesday (July 7).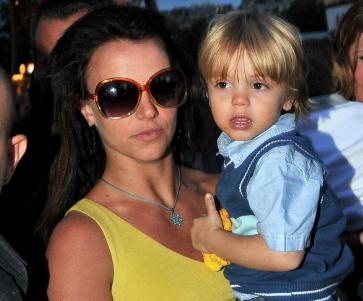 With a few members of her entourage along for the outing, the "Gimme More" singer toted Jayden in her arms while Sean got a lift from one of the helping hands.
The 27-year-old singer has just come out with a new ad campaign for Candie's.
As for her trip across Europe for the Circus tour, Miss Spears just finished up her string of shows in the French capital city the previous night.
The group will soon be heading off to Belgium, where Brit will perform on Thursday night before continuing along with a lineup of shows overseas running through July 26.
Comments
comments