Perhaps it will be a good spectacle if Britney Spears will want to show for two straight weeks on national television. It certainly has been tossed out that "Toxic" singer would bless the Emmys stage with her presence. The host of the Emmys Ryan Seacrest would certainly love to see it, as it would make his job an absolute blast.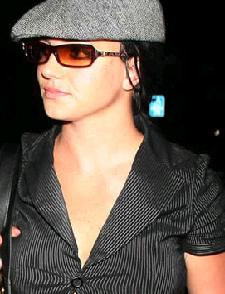 Ryan Seacrest revealed that Britney Spears wasn't included in his show rundown as of Friday night. Still, according to the report – he hopes that despite the label's rep comment Friday saying Spears was not planning to be on the Emmys, and he said, "I am willing to give up my monologue, song and interpretive dance for her apology."
But despite the speculation, Britney Spears was never directly approached by the producers of the Emmys to appear on Sunday's show, according to a website blog. The blog cites an inside source that believes that Britney's older brother, Bryan Spears (who's currently unemployed) has been offered big bucks by the producers to try to convince Britney Spears to appear on the telecast.
But it appears that the Emmy's won't have Britney Spears around.
Comments
comments