It was more than just a night at Britney Spears ' "Circus" tour for Kyle King, who was arrested on Saturday night after he allegedly jumped on stage with the pop star, according to the authorities who confirmed the news.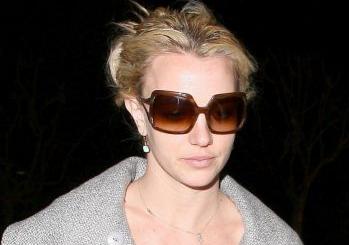 Connecticut State Trooper Tate told Access on Sunday that the 20-year-old man was arrested and cited with a single breach of peace charge over the incident, which happened during her show at the Mohegan Sun in Uncasville, Conn.
Contrary to Internet reports on Sunday, King was not charged with any alcohol-related offenses or interfering with police, Tate told Access.
In a video allegedly of the incident posted on YouTube on Sunday, a young man walks out of the crowd onto the stage to face Britney during "Womanizer," dancing with her momentarily before being led off by several of her dancers and escorted to security.
According to Tate, King was released on Sunday on a $250 cash bond, which he paid himself. An Orlando, Fla., resident, King is due in court in Connecticut to answer the charge on June 18. Though he was charged with a misdemeanor, he must appear in court – if he does not, an arrest warrant will be issued.
Britney's tour is set to continue on Sunday with a scheduled performance at the New Orleans Arena in her home state of Lousiana.
Comments
comments