David Cook's older brother, Adam Cook, has passed away on Saturday, May 2 after losing to his 11-year struggle with brain cancer.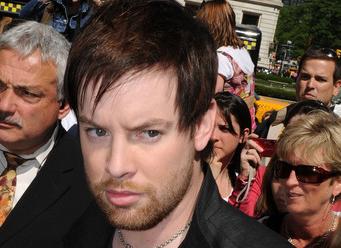 Adam Cook, the older brother of "American Idol" 7th season winner David Cook, has passed away on Saturday, May 2 in Terre Haute, Indiana after losing to his 11-year struggle with brain cancer which reportedly had spread to his spine. He was 36, and is survived by wife Kendra, 7-year-old son, and 6-year-old daughter.
David announced the sad news while attending the 12th Annual Race for Hope 5K event on Sunday morning, May 3 in Washington, D.C. which was aimed to raise benefit for brain cancer research. "I actually lost my brother yesterday to a brain tumor, and I couldn't imagine being anywhere else right now," the singer told the crowd attending the affair. "I lost one today, but I gained 9,000, and I will be here every year that they will have me."
Announcement on Adam's death has also been made on David's official website. "Just a quick note to let's, out of love and respect for David and his family, offer our thoughts and/or prayers, as well as our support and understanding, but otherwise please respect their privacy at this time. Thank you," read the statement on the site.
A friend of the Cook family named Julie Henricks, moreover, has been quoted as telling the press that she got a text message on Saturday night from Kendra, informing the family had gathered for a bedside vigil as Adam's condition worsened. According to Julie, Adam, who was a lawyer, stopped his chemotherapy treatments early this year after they failed to prevent his cancer from spreading. "He was so sick and so worn out he just made that decision. That was his choice. It was because he was just so tired," she said.
As of press time, there haven't been official statements released by the family on when and where Adam will be buried.
In related news, it was reported that David served as an honorary chairman at the weekend's 12th Annual Race for Hope 5K event. He and his team raised more than $97,000 for the cause.
Comments
comments