Britney Spears was acting in a raunchy way after she failed to regain the custody of her young kids.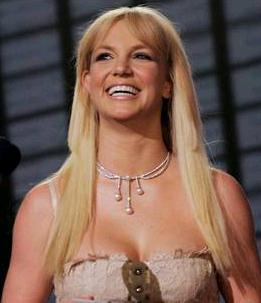 The night before her custody case, the troubled pop singer was seen partying at Winston's in LA, where she dressed up in a revealing pink and black outfit, only to emerge in an entirely different outfit just a few hours later.
She flashed once again in fishnets and showed a lot more of her outfit as she got out of her car. You could see Britney Spears' revealing fishnets here.
A spectator revealed, "While waiting for a (bathroom) stall to open up, Britney turned to the bartender, who was wearing a low-cut black dress, and said, 'you have nice t*ts! Mine are all saggy'!"
Britney Spears wanted the bartender to switch clothes with her. An eyewitness revealed, "At this point, the bartender felt that she had no choice but to comply. The ladies proceeded to switch outfits and Britney happily walked back to her booth in the bartender's duds."
The eyewitness added, "The bartender, clearly taken aback, but with a great attitude, went back behind the bar and continued serving drinks in Spears' French maid outfit, telling patrons, 'I'm wearing Britney's costume, including her bra! She made me take her bra'!"
Comments
comments