Shannon Funk, the former assistant of Britney Spears, has sparked rumors by playing with topless Britney Spears. There are a lot of speculations that the pair was lovers but eventually the rumors did not materialized.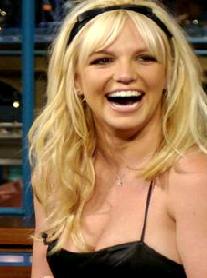 Now, the former assistant seems to learn a lesson, which is the good way to grab a spotlight is to flash something to people. According to a report, the blonde girl has showed up at Body English in Las Vegas earlier this week and made a fashion statement for Jeff Beacher and comic Jamie Kennedy.
The report, which was detailed by a spy, includes "She walked right over, flashed her [breasts] and started aggressively trying to make out with Jamie. She got someone to take a picture with her and Jamie kissing and then stayed for two more minutes and bolted with the pics. We're all waiting to see which weekly magazine she sells them to."
Perhaps Shannon Funk has learned something from Britney Spears on unique way of grabbing people's attention.
Comments
comments