Vanessa Hudgens has recently hit the headlines with her nude photographs. The 18-year-old star allegedly took the photos and she was claimed to be in different stages of undress.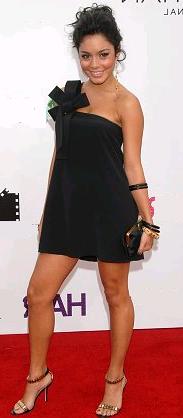 The striking "High School Musical" star supposedly took the photos for her boyfriend and co-star Zac Efron. There is one question remains: are there really any Vanessa Hudgens nude photographs for sale to the highest bidder?
Since the brunette is one of the popular teen stars, the search is still on for the photos and anyone would likely pay big dollar for the photos if they leaked out. But where are the photos and how would they have been released?
The report asserts that Vanessa Hudgens took the nude photos of herself. It is still uncertain how the pictures obtained if she e-mailed the photo or someone hacked it along the way and other possible conclusions. Since the report claims that she took the photos herself, it seems very unlikely that the photos will ever be published.
Comments
comments