A restraining order against Britney Spears' ex-boyfriend has been made permanent.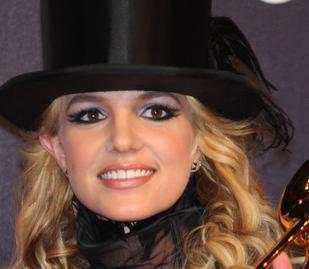 Adnan Ghalib has been forbidden from having any contact with the 'Womanizer' singer for the next three years, a court ruled yesterday (18.03.09) following an application by Britney's father Jamie, who is co-conservator of her personal and professional life.
Under the terms of the order – which Jamie had applied to be made permanent in January – paparazzo Adnan, 36, cannot go within 100 yards of his former lover or her family and is banned from trying to communicate with the 27-year-old star.
He is also forbidden to claim that he represents her interests.
The hearing at Los Angeles Superior Court also saw a temporary restraining order against Britney's former friend and manager Sam Lutfi extended until April 1.
A separate session will review the order against Sam, with Jamie and attorneys seeking to have it made permanent.
At a court hearing last month, Jamie claimed Sam had been attempting to contact Britney, leaving her petrified.
The 'Toxic' singer's hairstylist Roberta Romero took to the stand in the Los Angeles court and alleged Lutfi bombarded her with text messages about Britney over a three-week period late last year.
When Britney found out about the messages she asked Roberta to text Lutfi back asking him to stop trying to reach her.
That did not work, so the pair went to Britney's head of security Itamar Gelbman who also testified in court.
Comments
comments