Britney Spears' new video is shaping up to be her most raunchy yet, according to reports.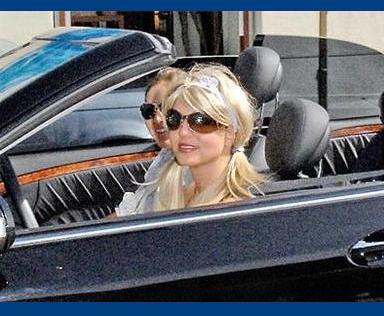 Her single "Womanizer" debuted today on New York's Z100-FM, and the pressure is now on to create some head-turning visuals to match her catchy lyrics.
It was believed that the troubled pop singer may have succeeded with her video shoot based on the speculations of the witnesses of her recent shoot.
An onlooker dished the scoop that fans could expect on seeing a tattooed Britney writhing around a Sushi restaurant clad in leather pants and sucking on cherries, all the while straddling a gorgeous suited and booted man.
But it seems the star's outrageous on screen behavior wasn't a reflection of work attitude.
The witness added" "She seems to be all business. She'd just do one thing after another and then on to the next."
Meanwhile, a report suggested that "Womanizer" is expected to be available on iTunes October 7! Until then, call your local radio stations—push them to get "Womanizer" on their regular rotation.
Comments
comments