Vanessa Hudgens, who has hit the headlines as her n@ked photos leaked online, has been talking about what it's like to have saucy n@ked pictures of yourself plastered all over the internet.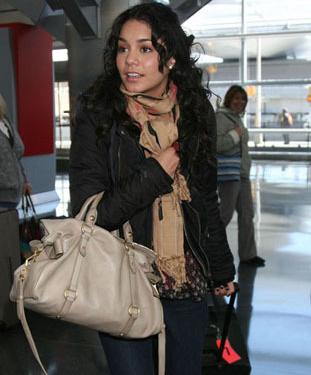 The "High School Musical" teen, who posed in daring shots for personal use, was left feeling utterly mortified because her daring pictures were meant only for the eyes of boyfriend Zac Efron found their way online.
And it is not a surprise that the teen star is keen to put the whole embarrassing episode behind her.
The actress explained: "I think people thought I took it lighter than I really did. For me it was really tough because I am a private person and for something like that to happen is so mean. It is just a horrible thing and it just sucked. It sucked to the max."
The actress added: "But thankfully it is over now and it is in the past and I can move on. It is all thanks to my family, friends and fans. I do not know where I would be without them"
Comments
comments