Britney Spears may have decided that she should get something what Angelina Jolie has. Certainly the troubled pop singer won't adopt kids but she got Angelina Jolie's signature trademark.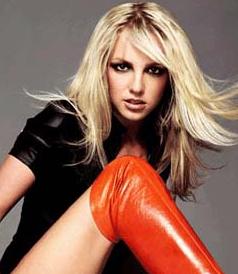 The "Toxic" singer was spotted to have some seriously inflated lips. Would Angelina Jolie approve of her look being ripped off by the singer?
According to a report, "(Britney) was covering her lips while coming out of a medical clinic in Beverly Hills yesterday. Britney Spears was snapped that she got a little enhancement while she wasn't covering her mouth.
The singer was involved to series of controversies. The recent allegation was she ran over a photographer's foot and then left the scene and the judge in her custody case cut her off at the knees on her visitation right.
You could see Britney Spears' alleged puffed up lips here.