Paris Hilton's trip to Rwanda is being filmed for a new reality TV show called "The Philanthropist".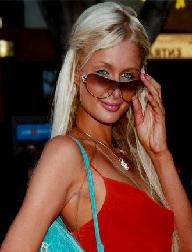 The socialite recently announced her five-day trip to the poverty-stricken African country would be filmed for a documentary.
It has now been revealed the visit is being turned into a reality show by celebrity charity organization "Playing For Good", who are sponsoring Paris' trip.
The reality show will be called "The Philanthropist" and will feature various celebrities undertaking charitable endeavors.
The hotel heiress, who recently admitted she was "really scared" about the upcoming trip, revealed, "It shows people what everyday life is like for me."
It was also reported that the "Stars Are Blind" was featured in an underwear video for German television. You could see the video here.
Comments
comments