Britney Spears popped open several bottles of champagne inside her Beverly Hills mansion just before midnight on Jan. 19. The troubled pop singer invited six photographers into her home for a party.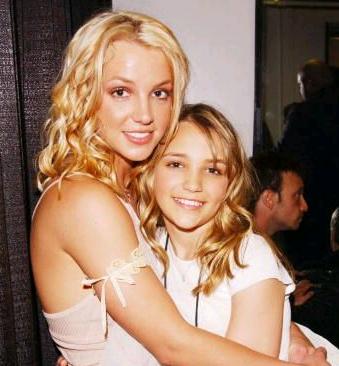 The stunned photographers were asked to leave their cameras outside, but otherwise to enjoy themselves. The group, accompanied by Brit's friend Sam Lutfi, drank, smoked, ate leftovers from the fridge and laughed for about two hours as Amy Winehouse played in the background.
Then, just as suddenly as it had begun, the party came to a screeching halt. A photographer said, "Britney went into her bedroom and came out in a different pair of jeans and her pink wig. Her eyes went wide and she was yelling, 'How the f**k did you get in here? Get the f**k out! Sam, get them out! Why are they eating my food? Get them out!'"
Britney Spears' complete 180-degree turn was shocking, even to the most hardened of the paparazzi. The photographer added, "One person walked into that bedroom, someone else walked out. It was scary."
Meanwhile, an entertainment weekly magazine claimed that Jamie Lynn Spears might be morphing into Britney with her behavior as the "Zoey 101" star is fighting constantly with her mom Lynn Spears, citing an insider as the source. She reportedly has barely seen the baby daddy Casey Aldridge, according to the cover story in this week's magazine.
A family insider revealed that nearly a year ago, Jamie Lynn's mom Lynne Spears had become scared that her youngest daughter was following in big sister Britney's footsteps. The insider said at the time, "Lynne knows Jamie Lynn's starting to smoke, and she has caught her drinking."
And even after seeing her older sister shuttle in and out of rehab and have her children taken from her, Jamie Lynn's risky behavior didn't stop.
A friend, though her representative revealed that Jamie Lynn currently does neither, saying, "She's been known to smoke and drink. She's starting to remind friends of Britney."
Comments
comments