When Hannah Montana star Miley Cyrus and hunky Jonas brothers band member Nick Jonas smooched, the pair has sparked a lot of speculations that they were an item. But according to Us Weekly magazine, the two celebrities are single.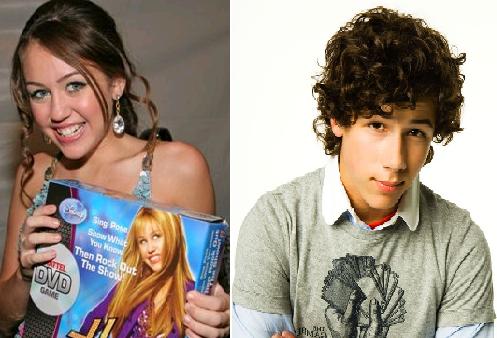 The magazine reports that the 15-year-old Hannah Montana star's romance with Jonas Brothers' Nick Jonas is over.
Joe Jonas, the bandmate, revealed, "We are all very single. We are on the road a lot. It gets kind of crazy!" Perhaps that statement should make a lot of their female fans very happy.
Neither had publicly commented before about rumors. Nick Jonas and Miley Cyrus had been linked last year when she was spotted giving him a quick smooch at a Memphis, Tennessee, and stop on her Best of Both Worlds tour.
Miley Cyrus even left fans confused about the status of her romance with rumored former boyfriend after she insisted they were never together in the first place, saying, "No one knows we were ever together, so how could we break up if we were never together… No one has proof… We aren't broken up and we're not together."
But she accepts fans of Jonas' band The Jonas Brothers are finding news that the couple never dated hard to believe and they still think Miley Cyrus is dating their hero. And she's well aware of the fact some young girls hate her because they make it clear at her concerts. She added, "I had a sign that said, 'I'll fight you for Nick Jonas…' I think she (fan) might have hit me.'"
As for the other guys that for Miley's radar, the "Hannah Montana" star revealed she crushes on Killers lead singer Brandon Flowers. But for now, she is content palling around with her two Yorkie dogs: Roadie, and 4-month-old Shooter, who she considered as "just the cutest thing."
Comments
comments