While Britney Spears was performing Slave during her Circus tour stop in Pittsburgh, there was a minor stage glitch that made the singer very nervous.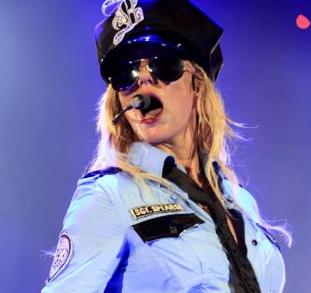 The lift that was supposed to raise Britney up and down was unsteady and the singer was visibly nervous. She stopped moving and lipped as little as she had to until she was safe back on the ground.
Meanwhile, reports of Britney Spears flirting with a back up dancer are true, but sources says she was doing it to make ex Kevin Federline jealous.
"She's giving him a taste of his own medicine," a source said alluding to Kevin's blossoming relationship with his bowling team mate and former volleyball player Victoria Prince.
Britney's ultimate aim is to win Kevin back into her life.
Since the start of the Circus she and Kevin have been seeing each other every day. Under an arrangement worked out before the start of the tour, which incidentally earns Kevin $5,000 every week, he has been staying at locations in New Jersey, New Orleans and L.A. to looks after their toddlers, Preston, 3, and Jayden, 2, on days when Britney is performing, allowing Britney to visit the kids after her gigs.
Comments
comments