Britney Spears walked off stage during a concert in Vancouver, Canada because people in the audience were smoking.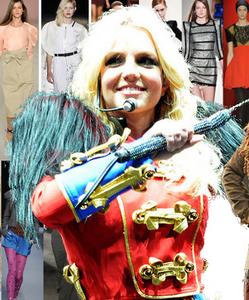 The singer and her entourage of backing dancers left the auditorium and refused to come back out until the atmosphere cleared. She claimed that the offenders were smoking marijuana.
Amid a chorus of boos, a voice came over the tannoy system at the city's GM Place to announce: "The building has become awfully smoky and it has become a little bit unsafe and uncomfortable for the performers, including Miss Spears. We need you to please extinguish all cigarettes. This is a non-smoking building.
"The show will resume as soon as the air around the stage is clear. We need your full cooperation. The performers will not resume until the air clears. Thank you."
The jeering crowd were forced to wait in darkness for half an hour until Spears and her crew deemed the venue sufficiently ventilated.
In footage of the concert posted on YouTube, one disgruntled audience member is heard to say: "Right now we're front row at Britney and there's no show. I'd say we've got about five to ten minutes before the crowd riots. There's going to be a lot of unhappy people."
When Spears eventually returned – dressed as a police officer – she told the crowd: "Vancouver, don't smoke weed."
The show was part of the star's Circus tour, which began on March 3 in New Orleans.
A message on her website said: "We want to apologise to all the fans who attended our Vancouver show tonight for the brief pause in Britney's set. Crew members above the stage became ill deu to a ventilation issue."
Comments
comments