Britney Spears takes her two sons — Sean, who turns 4 next month and Jayden, who turns 3 next month — to see the Broadway musical The Little Mermaid in New York City on Sunday afternoon (August 23).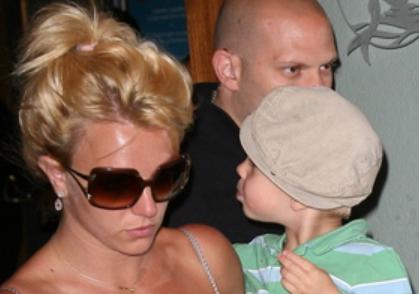 Joining in on the family excursion was Brit's dad, Jamie Spears (not pictured).
Two hours ago, Brit tweeted, "I'm giving the first hint where I will be hiding in NY with the tickets [to my concert] in an hour. – Brit"
An hour ago, Brit added, "I'm going to be hiding somewhere in Manhattan….HAHAHA!!! – Brit"
From the expression on Brit's face, it seems like she doesn't want to be found!
Comments
comments