Madonna has recruited Britney Spears for a virtual appearance on her upcoming tour.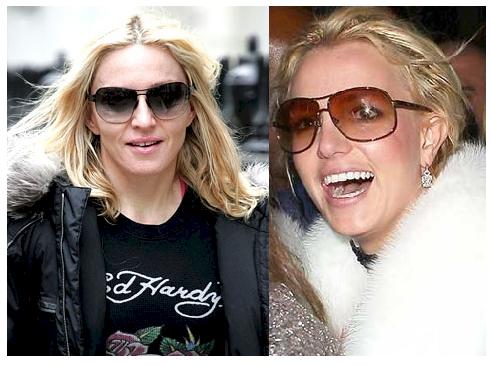 Liz Rosenberg, the publicist of Madonna, revealed in an e-mail, "There is footage being shot of Britney some time this week in conjunction with Madonna's upcoming (Sticky & Sweet) tour."
The publicist added, "That is all the information I have available. The rest is a secret.'"
Liz Rosenberg denied reports that Spears, 26, is shooting a music video.
Madonna guest starred in a music video for [Britney] Spears' single "Me Against the Music" in 2003.
The singers stirred up controversy that year with an open-mouth kiss at the MTV Video Music Awards.
The 49-year-old singer will kick off her tour Aug. 23 in Cardiff, Wales, and wind through European destinations including London and Paris before jumping to the U.S. in October.
She'll wrap it up Nov. 30 in Mexico City.
Comments
comments