Britney Spears is back in a psychiatric ward less than a month after she was hospitalized for holding son Jayden hostage.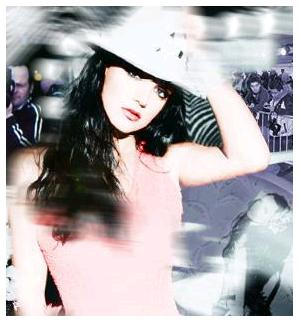 After a meticulously orchestrated operation, the "Gimme More" singer was taken with a huge motorcade to UCLA Medical Center in Westwood, Calif. early on Thursday. She will have to stay in the hospital for at least 72 hours.
About the early January 31 morning scene at her house off Mulholland Drive in Los Angeles, A witness revealed, "You would have thought the President was coming to town with the amount of security. Four motorcycle cops led a police squad car on to the premises. They were followed by an ambulance, a white van and at least six more motorcycle cops."
Two police helicopters flew overhead. The witness added, "I knew something was odd when I saw flares on the main street leading to Britney's house earlier in the night around 10 pm. When the ambulance finally took Britney away, the street was closed off, along with other streets. There must have been at least 30 patrol cars scattered around the vicinity between Britney's house and the hospital."
Another witness revealed, "The windows in the ambulance were all blacked out, so no one could see Britney.
A report claimed that officers radioed a message back to headquarters saying, "The package is on the way out," and also claimed that the motorcade stretched "longer than a football field."
Britney's mother, Lynne, and her paparazzi beau, Adnan Ghalib, arrived at the hospital in the same car immediately following the singer's arrival around 2:00 am.
Her "manager," Sam Lutfi was initially denied access inside the hospital, but was finally let in.
Things have been rapidly spiraling out of control for Britney Spears. After being released from a two-day stint in Cedars-Sinai Medical Center on Jan. 5, she was banned from seeing her 16-month-old son Jayden and her older son Sean Preston, 2.
For the past few days her condition again seemed to worsen, and police sources say they took her to the hospital after getting a call from her psychiatrist.
A person who knows Britney said, "I don't think she has slept for at least three days. It's simply not safe for her to be driving around Los Angeles. Someone was going to get seriously hurt real soon."
Lynne Spears left the hospital at 5:00 am Thursday with her son, Bryan. When asked how Britney was doing, Lynne simply replied, "Fine."
Britney's father, Jamie was also at the hospital and left right after his ex-wife. Lutfi and Ghalib had both left earlier, although Britney's close friend Alli Sims reportedly stayed with the singer.
Comments
comments