Paris Hilton shared a lesbian kiss with Elisha Cuthbert on Tuesday night January 29.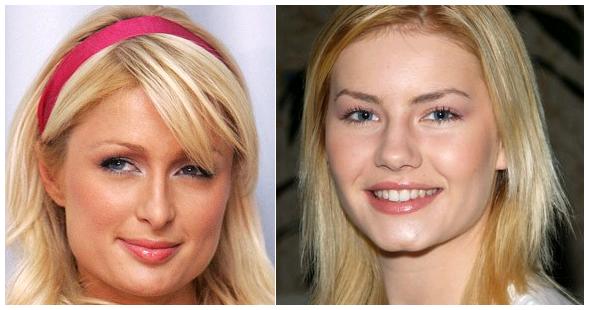 The hotel heiress and the "24" star brazenly made out on the dance floor in front of fellow clubbers at New York's trendy Tenjune club.
One onlooker revealed, "They were drinking and dancing, and all of suddenly they just started kissing. They were all over each other and making out for about a minute. That's Paris – she loves putting on a show."
Despite multiple witnesses, 25-year-old Elisha's representative has denied the story.
Paris and Elisha have been good friends since they co-starred in 'House of Wax'. Elisha began partying with Paris after splitting from ice-hockey player Sean Avery last August.
Paris began sparking with lesbianism reports earlier this month.
The 26-year-old socialite attended the launch party for the latest series of 'The L Word' – a US TV show about the lesbian scene in Los Angeles – where she was scene looking cosy with they show's star Katherine Moennig.
Paris then visited Los Angeles' gay hotspot "The Falcon Club" on Sunday night January 27. She left the club hand-in-hand with Courtenay Semel, daughter of former Yahoo CEO Terry Semel.
Courtenay was Lindsay Lohan's roommate until their recent falling out. The pair attended a party for "power lesbians" in Los Angeles in December.
Meanwhile, Paris has spoken of her joy at meeting baby Harlow, the daughter of her best friend Nicole Richie and Good Charlotte frontman Joel Madden.
The "Simple Life" star revealed, "She looks like a miniature version of Nicole and Joel. We had a sleepover on Sunday night at Nicole's mom's house. I was crying when I saw her. I am so happy for them."
Comments
comments