Britney Spears is hoping to talk some sense into younger sister, Jamie Lynn Spears on marrying boyfriend, Casey Aldridge.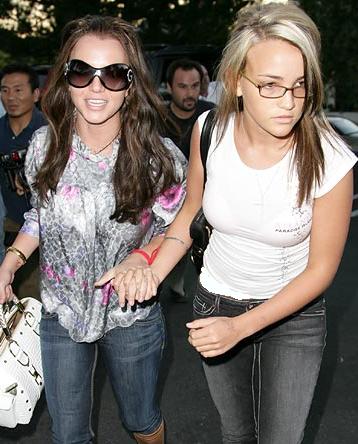 The troubled pop star is believed to be worried about her sister making the same mistakes that she did with former husband Kevin Federline.
The "Zoey 101" star recently gave birth to Casey's child and the two are said to be planning on making their relationship official with a lavish wedding.
If the marriage is to go ahead, Jamie Lynn Spears will be a younger bride than the "Toxic" singer herself – at only 17-years-old the younger Spears sister would be walking down the isle three years earlier than her big sis.
Britney Spears got married twice in 2004 – first to Jason Alexander, which was quickly annulled, and, second, to Kevin Federline, which only lasted two years.
An insider revealed: "[Britney] is worried for her and doesn't want Jamie Lynn to make the same mistakes she did with Kevin Federline. She thinks she's way too young to marry Casey – especially if he's been cheating."
Rumors of Casey Aldridge's cheating have reportedly caused Jamie Lynn to move in with her mum, Lynn Spears, temporarily whilst she sorts her head out.
Comments
comments