Britney Spears is looking a lot healthier these days.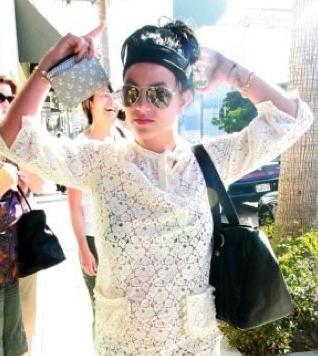 The "Sometimes" singer is back LA and already back in her bikini, which you could see here. She recently returned from Louisiana, where she was by teenage sister Jamie Lynn's side while she gave birth to her first child.
But it didn't take the actress long to strip off and reveal her toned body, following extensive work in the gym over the past few months ahead of her pop comeback. She spent time in the studio laying tracks before her brief visit to see her sister.
According to reports, she's working alongside vocal producer and co-writer Jim Beanz, who has collaborated with Timbaland and teamed up with Britney on her last album, "Blackout".
Jim Beanz revealed, "Everyone has personal stuff, but a true professional doesn't bring it into the studio. Britney is amazing."
Meanwhile, the troubled singer was spotted as she showed off her healthier figure in a a low cut dress. The star has been on the mend ever since dad Jamie took control of her finances and moved himself in to her LA mansion.
Britney [Spears] ventured out once again this weekend, this time in Beverly Hills, although, in a stark contrast to her nights out just a year ago, she displayed no odd behavior and was chaperoned all night long.
Another step in the right direction for the star, who, if rumors are to be believed will be making a comeback in the not-too-distant future.
Comments
comments