Miley Cyrus is a superstar to millions of teens around the world as Hannah Montana, but it's a more grown-up Miley Cyrus who emerges on her new album, "Breakout."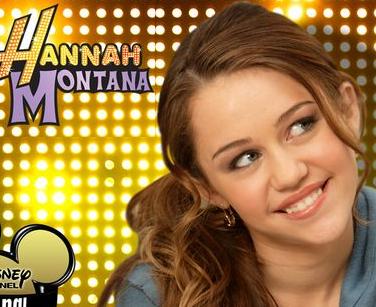 The set is due for release July 22 via Hollywood Records, and the CD's first single, "7 Thing," shot to No. 10 this week on the Billboard Hot 100, tying her career best ranking on the chart.
In an exclusive interview, Miley Cyrus described her new album as "grown-up," saying, "I wrote all the songs except two. My last one, 'Meet Miley Cyrus,' was more just meeting me, finding out who I am, and here it's more getting in depth of what's been going on in my life in the past year."
The teen sensation wanted to write the songs herself. She continued, "No matter how long what I'm doing here lasts, I want to be a songwriter for the rest of my life. I love it and it's my escape. I just hope this record showcases that — more than anything — I'm a writer."
After the media firestorm with her Vanity Fair photos, Miley Cyrus is busy filming the third season of her hit Disney Channel hit show, "Hannah Montana," as well as a "Hannah" movie in Tennessee. Her team is also plotting a successor to her runaway smash 2007 concert tour, which drew nearly 1 million fans.
Chip McLean, senior vice president of Buena Vista Concerts for Disney Music Group, added, "We're weighing the pros and cons of having her do multiple nights in one big city, versus her doing one-night shows in a number of smaller markets. Since she is someone who appeals to families, we can't just have her play the top 15 markets. Families won't be able to afford to make the trip, buy the tickets and pay for the hotel if we did that."
Comments
comments