Britney Spears' manager sent a series of angry messages to Adnan Ghalib warning the paparazzi beau that he was 'killing her' after the singer's latest public breakdown.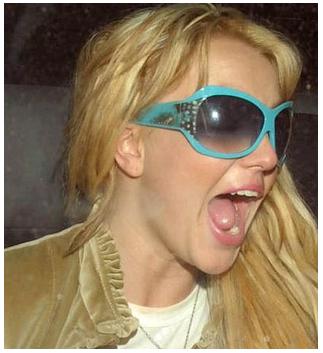 The argument erupted after hysterical "Gimme More" singer was snapped sitting barefoot outside her Los Angeles home while she was sobbing on the pavement.
Adnan Ghalib, who received a message from Sam Lufti. The message indicates: "You're a manic trigger. If you continue to have any contact with her, you'll kill her. Its your decision. You need to cease all contact with her completely. I've tried to work with you helping her but you didn't do as asked only way to help now is disappear. She's never been this way before."
Last night, Britney Spears and Sam Lutfi reportedly fell out over her relationship with boyfriend Adnan Ghalib. This incident prompted the singer to call Adnan Ghalib for help .
As she sat on the edge of a garden bed, dressed in denim hot pants, checked fedora hat and an oversized jacket, photographers asked her if she was OK.
Britney responded: "I'm fine. I'm sitting for once and having a nice time with my dog."
Birmingham-raised Adnan Ghalib was denied entry to the premises as Sam Lutfi warned security not to let him in, turning Britney's mobile phones off to ensure he could not reach her.
The feud between Adnan Ghalib and Sam Lutfi has been raging for weeks, according to the sources.
A source revealed, "They hate each other. Sam doesn't think Adnan is good enough for Britney and Adnan hates the control Sam has on her. Britney's caught in the middle."
Many media observers believe that the pair's differences center on which paparazzi photo agency Britney chooses to align herself with.
Britney Spears' mother flew to her side following the incident. Lynne Spears, who had not spoken to her daughter for several months, is reportedly staging an intervention to save the troubled star.
In an effort to show a united front, Britney Spears emerged to pose for photographers, arm-in-arm with Sam Lutfi and her mother. But Lynne's body language was tense, proving reports that she takes a dim view of her daughter's alliance with Sam Lutfi.
Sam Lutfi is said to have a history of tempestuous relationships as he reportedly has had three restraining orders taken out against him in California prior to forming a friendship with the pop star.
Comments
comments