Miley Cyrus has legally changed her name to Miley Ray Cyrus. Her birth name was Destiny Hope Cyrus.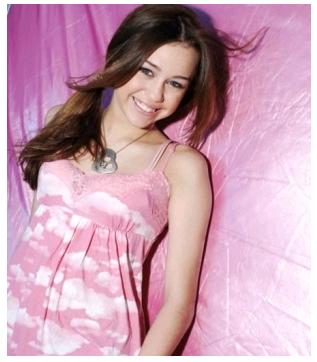 The "Hannah Montana" star changed her name to reflect her nickname and honor her father, Billy Ray Cyrus.
She previously fell ill during a concert in New Orleans, Louisiana on Saturday, Jan 28. The 15-year-old crooner, in town performing her Best of Both Worlds tour, exited the stage after telling the audience she was feeling ill. Miley stayed backstage for five minutes before returning to finish her set.
Meanwhile, Wal-Mart Stores (WMT) will announce a partnership with Disney for more than 140 products based on the Disney Channel's wildly popular teen series "Hannah Montana".
Janet Bareis, who is a marketing vice president, said that the goods roll out nationwide this week, and a marketing campaign starts pitching Wal-Mart as "Hannah Montana Headquarters."
The series stars Miley Cyrus, 15 and she plays normal teen Miley Stewart, who has a secret life as pop star "Hannah Montana". Hannah is cool enough to resonate with girls, while alter-ego Miley is sweet enough to reassure parents.
Comments
comments