Britney Spears, who received dating ban from her parents, got her new single, "Womanizer" with tons of airplay and everyone is also talking about her new look and body.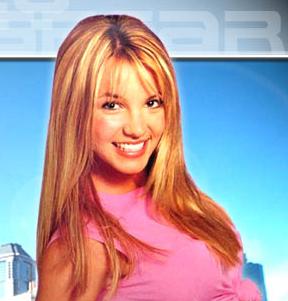 A source, who is close to the "Womanize" singer, revealed that she has shed 15 to 20 pounds because of her three months on meal-delivery plan Sunfare.
The report indicated that the plan is available in Los Angeles and right here in Phoenix starting at $52 per day, and information is available at sunfare.com).
The source dished the scoop on the three meals and two snacks (each comprised of 30 percent protein, 40 percent carbs, and 30 percent fat): "She receives between 1,100 and 1,200 calories per day."
The source added: "She loves the turkey burger, chipotle chicken wrap and lasagna. She also gets a sugar-free dessert two to three times per week."
Perhaps staying active is also important. Another source revealed that Britney Spears works out with a trainer for up to two hours, three times a week (30 minutes of cardio, then strength training), in addition to dance rehearsals, which are "her way of having fun and working off steam."
Is it working, will Britney Spears finally be back on track for good? She seems like she is working towards making a big comeback, maybe her fans will have to wait and see what happens as she moves forward.
Comments
comments