Britney Spears has a comeback that is set to be an X-rated affair. Her two new songs: one had cropped up on the Internet and the other one, Cold As Fire is a shockingly explicit, adult-only affair.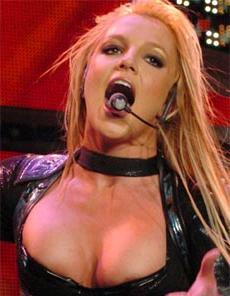 The singer's comeback single "Gimme More" is a classy, stripped-back, pop jam. It is slated to be her next single, has a considerably more conventional lyrical slant. Nevertheless the subject matter remains pretty steamy.
As the track begins, the lyrics goes, "It's Britney, b*tch."
She then sings: "Every time they turn the lights down/Just wanna go that extra mile for you/You've got a display of affection/Feel like there's no one else in the room. You've got me in a crazy position/If you're on a mission/You've got my permission."
While Gimme More will definitely be on Britney's album, she is still considering whether to use Baby Boy and Cold As Fire.
To listen to the track, click here.
Comments
comments