Britney Spears is looking forward to find a new boyfriend, "a guy who she can love and loves her back", according to a magazine claim.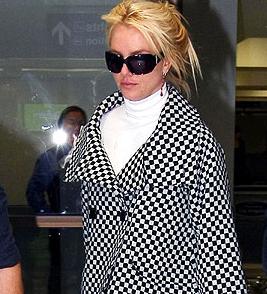 Becoming a hot topic concerning her planned world tour, Britney Spears is said to have been "obsessed" to find herself a new boyfriend before she kicks off the tour on March 3. "She looks around and sees other women her age in successful relationships and says to herself, 'Why can't that be me?' Finding a man she can love is becoming an obsession for Britney," a source tells Heat magazine about the pop singer.
"Britney really wants to get her life back on track. She has her family around her and a couple of assistants, but no one to really share things with," the source continues. "I think Britney would be happier living in a trailer park, looking after her kids and working as a hairdresser as long as she had a guy by her side who really loves her."
In the meantime, some specific details about Britney Spears' "Circus Starring Britney Spears" tour have been revealed. It has been reported that the songstress and mother of two young sons will be get "sawed" during her performances on the tour.
Illusionist-comedian Ed Alonzo has revealed: "We're going to be doing the classics of magic but a little high-tech. We'll be doing a little dissection, transposition, a vanish, an appearance-and if I do a trick, she doesn't just hold the props, she's actually getting inside the big boxes or I am slicing her up."
Comments
comments