Britney Spears is planning to visit sick children when her tour comes to London in June.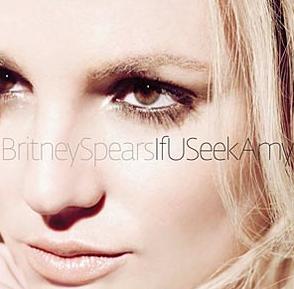 The "Womanizer" singer was so moved by her visit to Miami Children's Hospital earlier this month she has decided to repeat the experience at Britain's Great Ormond Street hospital.
A source said: "She would really like to do this. In Miami she met up with 40 kids and posed for pictures with them.
"She found it really moving that just a couple of minutes with the children could mean so much to them."
The 27-year-old star is due to bring her 'Circus' tour – which kicked off in New Orleans two weeks ago – to London's O2 arena in two months, but is already threatening to cancel her remaining shows after receiving death threats.
Britney is reportedly worried the lives of her sons Sean Preston, three, and two-year-old Jayden James could be in danger following the menacing messages.
A source said: "Britney received some anonymous death threats over the phone and in the mail, and her worst fear is a kidnap plot against Sean or Jayden. She's been having terrible nightmares ever since then and she wakes up in the middle of the night crying out for her boys.
"She told her head of security and he thinks it's a lone stalker. Her paranoia has reached fever pitch and she's wracked with fear."
Meanwhile, Watch out, critics: Britney Spears, or someone in her camp, is watching your every move on TV, and if you judge her music, you might end up in one of her music videos.
Turns out the blonde news anchor in the beginning and the end of Brit's new video for "If You Seek Amy," who blithely pronounces each word of the controversial song title and then adds, "Doesn't make much sense, does it?" is based word-for-word on a real person.
Megyn Kelly from FOX News reports on the similarity with barely held back glee that despite her disapproval of Brit's song, she's the one who inspired the newswoman character. She challenges the Britster to "bring it on."
Who knows if Brit actually watches the channel as Megyn indicates, but someone is definitely keeping an eye on all things Britney!
Comments
comments