Jennifer Aniston dumped John Mayer because he wasn't ready to have children.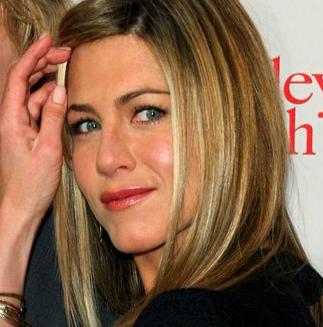 The former "Friends" actress and the "Gravity" singer, who had been dating on and off for around a year, ended their relationship last week, with Jennifer's desire to start a family said to be the catalyst for the split.
A source revealed: "She was truly ready to move on. John wasn't ready to father her child so she ended it."
John, 31, and Jennifer, 40, are said to have ended their romance on good terms, and have not ruled out getting back together in the future.
Another source said: "They left the door open to give it another go. John's number one priority at the moment is his music, it's all-consuming for him."
It has previously been reported Jennifer was keen for John to commit to their future together, including promising he would change his lifestyle when they started a family.
Jennifer has previously spoken of her desire to have children.
She said: "I feel it's in my future and I'm on the verge of it in some way. I want to have children. That's my plan. Of course I'd like to be a mother some day, and I love children."
Meanwhile, a beaming Jennifer Aniston strode out of L.A.'s Sunset Tower Hotel last week, her message couldn't have been any clearer: Though she and her boyfriend of one year, John Mayer, had again called it quits, the actress was happy about the break-up.
In fact, over dinner at Terrace that evening with her best friend Courteney Cox, Jen expressed relief.
Comments
comments