Britney Spears is planning a flesh flashing 'event' for her video early next year.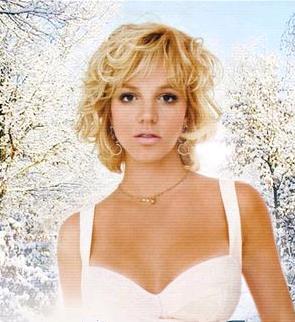 Label staff, which is disappointed with the recent promo of "Gimme More", is engaged in frantic negotiations with the troubled star to persuade her to pull out all the stops for her next clip.
They want the troubled pop singer to provide a promo that rivals the red-hot "Toxic" music video.
Gimme More's cheesy, graceless pole-dancing theme fell far short of the high standard normally associated with Britney Spears' videos.
Her clips tend to be lavish affairs with high production values, two things that were conspicuous from her most recent offering.
A source revealed, "Staff at the label are desperate for Britney to come up with the goods.
The album has been well received, but the video to Gimme More fell far short of standards."
The source added, "With no prospect of Brit talking to the media to promote her album, they need something that will capture the public's imagination and they think the best way to do that is with a jaw-dropping clip."
And in an unprecedented move the label is happy to move the release date of the track to accommodate a spectacular promo shoot.
The song is scheduled to hit shop shelves in January, but may well be put back until late February if more time is needed.
Comments
comments