Russian Oksana Pochepa isn't the only pop star to come between Mel Gibson and his soon-to-be ex-wife if you believe a new tabloid report, which cites Britney Spears as being the final nail in the coffin of their 28-year-long marriage.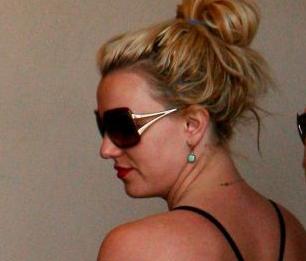 Mel and Britney formed an unlikely friendship last year after the actor reportedly reached out to the troubled singer and invited her to stay with him and his wife Robyn in Costa Rica.
They were also spotted dining out together in L.A. on a number of occasions, amid claims that Mel was giving the younger star advice on how to deal with the pressures of fame.
While they seemed an odd couple to everyone else at the time, it's claimed that their friendship also didn't sit comfortably with Robyn.
"Mel invited Britney to his (Costa Rican) estate to offer a place of respite," a source tells Britain's Mirror newspaper.
"He also took her for dinner in LA. But the innuendo and whispers got to Robyn. She had to get out and this meant divorce.
"Robyn doesn't believe anything happened but thought it odd a 50-something man struck a friendship with someone so young. She was aware what people might be thinking and wasn't very happy to say the least."
Robyn filed for divorce this week and is expected to seek half of Mel's estimated $900 million fortune.
Meanwhile, singer Oksana insists that she and the actor are in a long-term relationship.