Britney Spears made news when she took a trip to her local drug store and scrutinize pregnancy tests with her paparazzi beau.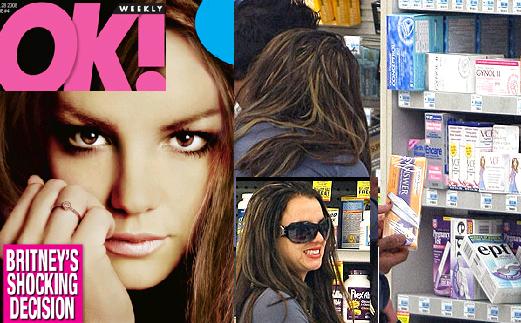 The troubled pop singer was snapped shopping as she scanned the shelves of pregnancy tests on Tuesday at a local Rite Aid store in Studio City, California. The photos were released by Adnan Ghalib's own photo agency, FinalPixx.
Another report claimed that the picture of Britney Spears' pregnancy test shopping was only a set-up since it appeared to be a trick of her paparazzi beau Adnan Ghalib.
The "Gimme More" singer, who recently lost visitation rights with her two children after being hospitalized, has sparked suicide speculation since a report claimed that she had written a suicide note on the night of her meltdown.
But her longtime friend Sam Lutfi revealed, "There was no suicide note, and it's completely untrue that she tried to commit suicide. She is not suicidal."
A family friend said, "She's going through a lot right now. Having her children taken away, which she really didn't expect and all this attention around her, it really takes a toll. There's no truth to her being suicidal. She has problems that she needs to address and that's it. She'll pull through this. She just needs some time and space."
Meanwhile, Britney's cousin Alli Sims is adamant that the singer was not on drugs before she was hospitalized on Jan. 3, saying, "I do not think that is the issue at all. I was with her for eight months pretty much every day and never witnessed anything like that – and I lived there."
The aspiring singer revealed that her cousin Britney "adores" her two children and is simply upset and sad by her custody situation, adding, "I wish people would give her a break and lay off her."

Comments
comments