Photographers asked Britney Spears how she felt about actor Heath Ledger's death but the troubled pop singer made a bizarre reaction to the actor's death.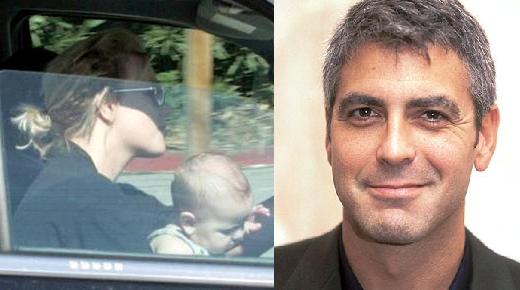 The "Gimme More" singer replied in her British accent, "He's still here. Oh, yes. No one ever really dies. No one."
The 26-year-old singer chatted with photographers from the driver's seat of her car while her assistant, Carla, was shopping at an L.A. Rite Aid.
She also admitted she's not well, saying, "I'm already very sick — but in a good way."
On the whereabouts of her paparazzi beau Adnan Ghalib, she answered, "Who's that?"
Spears also engaged photographers in conversation.
"What are you fellas doing tonight?" she asked.
After one shutterbug replied, "All we want to make sure is that you're tucked in tonight," she flirtatiously responded, "That's not a good thing to say to a girl at all!"
After her assistant came out Rite Aid with bag, Britney Spears popped her trunk and accidentally bumped her elbow then she said, "That hurt really bad.I wanna cry!"
Meanwhile, George Clooney recently found out he lives a few houses away from Britney Spears. It was probably the night she was taken to the hospital after the custody standoff, and now he jokes he has to move.
The transcript of the interview of George Clooney's recollection of the night in a video:
"I'd gone upstairs, and I came out and I'm in a robe. All of the sudden I see all this s**t going on."
"I have a guest house where my assistant sometimes is, and I think, someone has broken out of prison and like escaped, because it's a chase scene. It's something out of Die Hard."
"I get my baseball bat, which is what you always get in every film – I actually think Clive Owen said, 'Get a baseball bat' – and I called up my assistant, who I thought was in the guest house, and I said, 'Are you OK?' "
"And she's like, 'Yes.' "
"And I said, 'Look, if there's someone in the place, say the word Stonehenge.' "
"And she's like, 'What the f**k are you talking about? I'm in my apartment.' "
"I go, 'You're not in the guest house?' "
"'No.' "
"So I'm, like, 'Well, then, what the f**k is going on?' And I go out and I'm running around with a baseball bat in my robe."
"And it turns out it's Britney Spears' house is like, 300 yards from mine. So now I have to move."