Scarlett Johansson returned from the Persian Gulf with a whole lot of soldiers' trinkets and a delusion of her own engagement — to Barack Obama.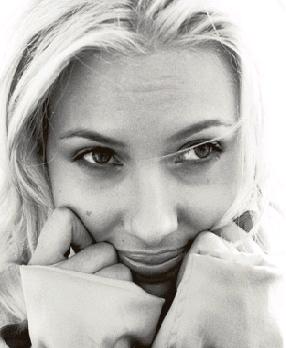 The sexy actress joked, "I am engaged … to Barack Obama. My heart belongs to Barack, and that is who I am currently, finally, engaged to. Yes."
The actress, who showed support to presidential candidate, was just preventing a question about engagement rumors with Ryan Reynolds.
The 23-year-old actress also revealed on warm welcome while visiting troops last week, saying, "Everybody that I met there was so incredibly friendly and polite and genuine and generous. They were so, so sweet. I mean, I was just amazed."
Scarlett Johansson has films to be released such as "The Other Boleyn Girl" and "He's Just Not That Into You," as well as the arrival of her debut album on May 20.
Her album "Anywhere I Lay My Head," features Tom Waits cover songs and one original track. The actress said, "It was a really, really sort of inspired process to make this CD, and it was something I'd never done before."
On the death of fellow actor Heath Ledger, she added, "I'm really just so very shocked. He was an incredibly sweet, kindhearted and enthusiastic person. And, you know, he loved his daughter — I mean, that was like the light of his life. It's just a terrible loss."
Comments
comments