Britney Spears' new boyfriend, her agent Jason Trawick, bought the singer a curry when he visited the singer in London, where she's currently performing the European leg of her Circus world tour.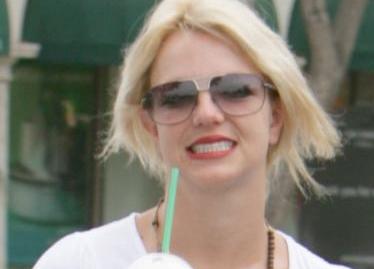 "Britney couldn't wait to tuck into a curry on Brick Lane — so many people have recommended it as the best curry in Europe," a source told Britain's Daily Star newspaper.
"So she was really excited about having a fun night out with her boys and Jason."
"They are tot-ally and definitely dating," the insider added. "Her dad loves him. He's the best thing that's happened to her.
"They make a really sweet couple. Britney has always had a crush on Jason as he's one of her brother Bryan's best friends. He makes Britney really happy and he is great with the boys.
"Jason has arranged to take Britney away as soon as her UK Circus tour finishes.
"He asked her dad's permission but he;s keeping the location secret from everyone including Brit."
A representative for Brit said, "We refuse to comment on Britney's personal life but she is very happy and thoroughly enjoying her time in Britain."
Comments
comments