Britney Spears, who was speculated spending a night with a paparazzi, was seen in a very revealing red dress.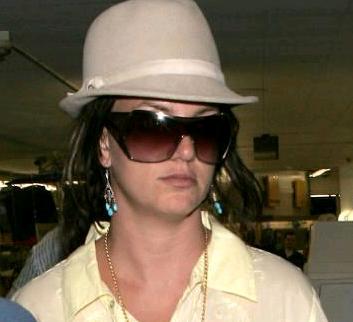 After enjoying dinner in Malibu, the troubled pop singer invited a snapper named Adnan to join her at Beverly Hills' plush Peninsula Hotel for the night.
On the journey from the restaurant to the hotel, Britney Spears, who wear a see-through red dress, made several pit-stops at gas stations, yelling and cursing at the gathering crowds. You could see her red dress here.
A source revealed, "Adnan and Britney met in Malibu about 10.30pm. She got into his car and chatted to him for a while. Then she went home and got changed into her pink wig and a leopard print mini-dress. She met up with Adnan at the Peninsula and they checked into a room together.
The source added, "He came out at 4am to buy cigarettes. When someone asked what was happening between him and Britney, he said: 'It's hard to make babies when you're just having lunch.' "
Comments
comments