Lindsay Lohan is believed to be among the celebrities arriving on that Italian isle for the Dec. 27-Jan. 2 events — a fact that, in and of itself, assures boatloads of press.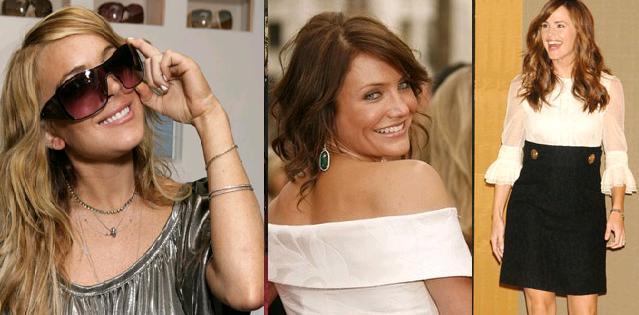 The 12th Annual Capri Hollywood International Film Festival is a small but mighty festival being held New Year's weekend with honorees Paul Verhoeven and Dennis Hopper, and attendees including Hayden Panettiere, Christopher Lee, John Malkovitch, and directors from Terry Gilliam and John Irvin to Shekhar Kapur and Claude Lalouche. The films and previews slated include Canton's own "The Spiderwick Chronicles."
Mark Canton, chairman of the 12th Annual Capri, revealed he'll be doing a presentation of his Feb. 15-debuting movie, saying, "It impacts the entire world, which we should never lose sight of. Without being too technical about it, it's a matter of support. Talent seems to support each other no matter where they're from. So you're not going to find filmmakers from either side of the Atlantic crossing picket lines."
Meanwhile, Cameron Diaz plans to "see my family in town" on Christmas. The L.A.-based star, which will have delightful "Shrek the Halls" holiday special this year, said, "I love Christmas because of the way it promotes everyone coming together, friends and family. It's also because it's a time-out."
The "Charlie's Angels" actress is among the notables who've used their celebrity to spread cheer, quietly visiting children's hospitals. She added, "It's a fortunate position to be in. I try to use it wisely."
As for Jennifer Garner, the actress is currently trodding the Broadway boards in "Cyrano de Bergerac" with Kevin Kline. She revealed, "We get Christmas Eve and Christmas Day off and I'm really looking forward to it," says Jennifer Garner." She'll be spending the holiday with husband Ben Affleck and 2-year-old daughter, Violet, of course.