Britney Spears has dropped plans to star as the Virgin Mary in a new film after falling out with her family over the role.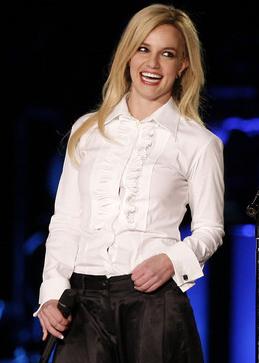 The "Womanizer" singer was due to play the mother of Jesus Christ in upcoming comedy film "Sweet Baby Jesus".
But she reportedly pulled out after pressure from her relatives over the controversial part.
Philippe Rebboah, who is the film's producer, revealed: "Britney read the script and liked it. She really wanted to play the role of Mary. But people were against it and she was pressured."
He added: "Then she ran into trouble with her family so we decided the timing wasn't right."
Comments
comments