Madonna has reportedly been dishing out advice on men and marriage to her biggest fan Britney Spears.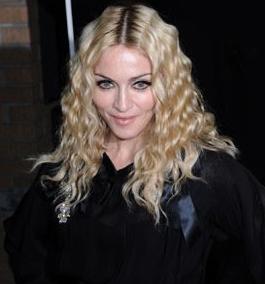 The pop princess, whose relationship history makes Jennifer Aniston's love life look successful, was apparently eager to hear Madonna's thoughts on the subject.
A source revealed: "Britney asked Madonna if she will ever marry again after her split from Guy.
The source continued: "Madonna not only said she wouldn't but told Britney to forget about marriage. She said it just doesn't work for girls like them.
The source added: "Madonna clearly sees a lot of herself in Britney because she seems very eager to help her."
Perhaps it is not certain whether soon-to-be divorced Madge is best person to be taking relationship advice from right now.
Madonna and Britney have been friends since they appeared together at the MTV Video Music Awards in 2003, where they infamously shared a kiss on stage.
Britney Spears, who has two sons with former husband Kevin Federline was famously married to school friend Jason Alexander for 55 hours in 2004 before their union was annulled, also collaborated with Madonna on her 2003 hit "Me Against the Music".
Comments
comments