Revealing her new tanned and toned figure, it seems Britney Spears has finally put her troubles behind her.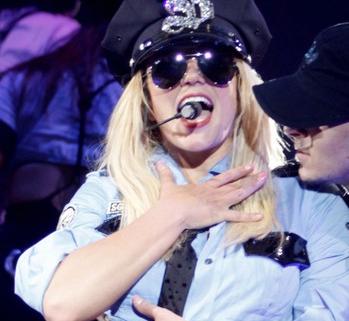 The bronzed singer showed off a slender physique on the beach in a sexy brown bikini, which you could see here.
Joined by her father and brother, the family outing gave Britney a chance to take time out from her tour as she played with Sean Preston, three, and Jayden James, two, in the Caribbean.
But perhaps it's the new man in her life that has her beaming. Britney has reportedly been dating Jason Trawick, her agent, and by the looks of things, the singer is smitten.
The pair frollicked in the water and Britney appears to have made a full recovery after her public meltdown two years ago.
It was recently revealed that the pop star, 27, who made more than £7.6million last year, spent an eye-watering £6.7million over the 11 months to December 31, 2008.
And it appears the reported $7,000 a month for bills on her diet and exercise regime has paid off.
Miss Spears is well known for her extravagant spending and diva demands but figures lodged with a Los Angeles Court show that she is splashing the cash at a rate of £609,000 a month.
The singer is enjoying renewed success after a disastrous couple of years where her increasingly erratic behaviour lead to her being taken into psychiatric care under a mental health order.
But bizarrely, she is now spending more on security and staff, than she is on the care of her two young sons.
Miss Spears, who is on a world tour, splashed out nearly £300,000 on her security team and £124,500 on general staff.
In contrast the star, who is worth more than £60million in total spent just £118,000 on her young boys.
Comments
comments