Kara Dioguardi unveiled her bikini body during the big two-hour finale show.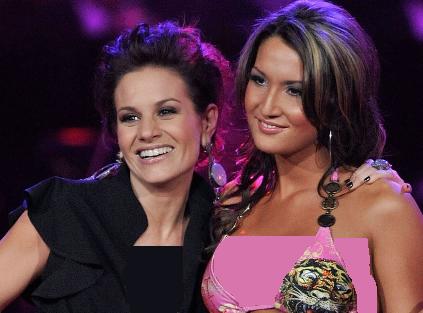 She joined 'bikini girl' Katrina Darrell during a performance for an epic sing off, after the pair butted heads during auditions. For more pictures, you could see it here.
The 38-year-old sang a duet with Katrina Darrell, aka Bikini Girl. The twosome performed their own rendition of Mariah Carey's "Vision of Love."
At the end of the song the newest judge unzipped her dress to flash a black string bikini she had on underneath during the American Idol Season 8 Grand Finale held at Nokia Theatre L.A. Live on Wednesday (May 20) in Los Angeles.
Afterward, Ryan applauded her and said that by flashing the world, Kara won a bet and a donation to charity.
As host Ryan Seacrest so poignantly pointed out, Katrina got breast implants since we last saw her during auditions.