Britney Spears is getting serious about her comeback when she is shooting a top-secret video in Los Angeles.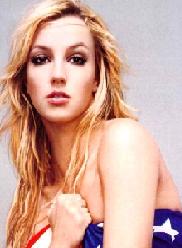 The troubled singer has reportedly sworn her aides, friends and backing dancers to secrecy about the project, but word has spread the video will be for new song "Get Back".
The 25-year-old singer launched a mini-comeback in May when she toured "House of Blues" venues in America with a puzzling series of 15-minute lip-synced concerts. The new video will be the first the singer has shot for two years.