Britney Spears' son Jayden James' recent hospitalization was down to an allergic reaction to fried chicken, doctors believe.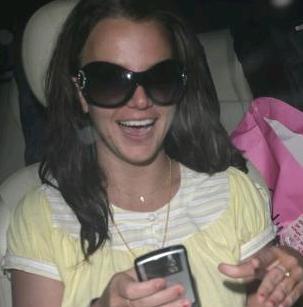 The two-year-old tot, who was rushed to Southwest Mississippi Regional Medical Center in Kentwood, Louisiana, on Sunday (09.11.08) after suffering a suspected seizure and going into a "vague and unresponsive state," had eaten the food from a nearby takeaway establishment an hour before falling ill.
While he was at the medical center, doctors performed a variety of tests on Jayden in a bid to discover what had caused the terrifying reaction.
A statement posted on Britney's website yesterday (11.11.08) read: "Doctors concluded he had a reaction to something he ingested."
Jayden has now been discharged from hospital after being treated.
Meanwhile, Mark Vincent Kaplan, the attorney for Kevin Federline, Britney's ex-husband and primary carer of Jayden and the couple's other son, three-year-old Sean Preston, revealed Kevin was impressed with the way 26-year-old Britney had dealt with the situation.
The lawyer also said: "I anticipate that Kevin and Britney as concerned parents will exchange information and satisfy themselves that what happened was a freak occurrence and do what they have to do to make sure that it doesn't happen again."
Comments
comments