Natalie Portman is having "trouble" living at home with her parents again.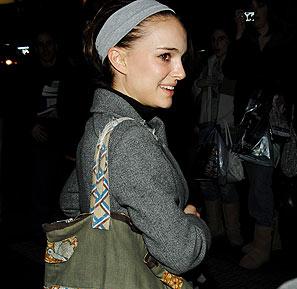 The 27-year-old actress, who recently moved back home, admits there are some aspects of returning to her childhood house that are causing issues.
She revealed: "I'm homeless at the moment so I am residing with my parents. It's rough. It was cool in the beginning because I got good meals and my laundry done but it turns into trouble."
It was recently reported that Natalie Portman and boyfriend Devendra Banhart are no longer dating.
A source close to the folk singer said: "Natalie and Devendra have broken up. They will remain friends but need some space and time away."
In April, Natalie, 27, and the bearded musician, who is also 27, were photographed kissing and holding hands as they strolled through the West Village wearing matching black coats and sunglasses.
Natalie Portman, who has previously been romantically linked to a host of actors including Jake Gyllenhaal, Zach Braff and Gael Garcia Bernal, recently vowed to never marry.
She explained: "I'm into monogamy. But I'm not really into marriage. I sort of hate the legal aspect of it. What does the state have to do with it?"
Comments
comments