Britney Spears' two young sons seem to be very naughty boys — they can't stop swearing.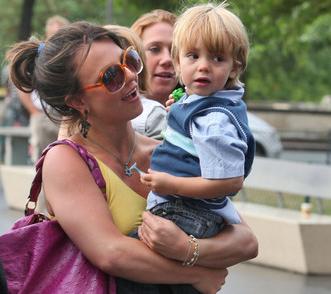 Sean Preston, three, and Jayden James, two, reportedly shocked onlookers with their potty mouths when they shouted out: "Oh s**t" during a recent celebrity event.
"She was too busy picking out freebies to chastise the boys for misbehaving," a source revealed.
"We were all surprised by their potty mouths, but it was actually pretty funny."
Spears, 27, has previously blamed the boys' bad language on their dad, her ex-husband Kevin Federline.
"The boys are starting to learn words like stupid, and Preston says the f-word now sometimes," she said. "He doesn't get it from us. He must get it from his daddy. I say it, but not around my kids."